Complete Your LCFF Application to Maximize Our State Funding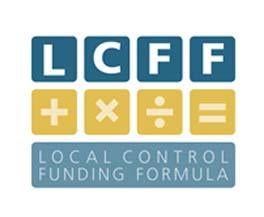 All families should be aware that taking just a couple of minutes to fill out required paperwork will result in millions of dollars for their school.
That is because a large portion of the funds received by the district under the state's Local Control Funding Formula (LCFF) is based on the socio-economic status of our students. To ensure that our schools receive the maximum amount of state funding possible, please complete and submit an LCFF Application for each of your students by October 31.
Your students' schools will be sending an LCFF Application home at the beginning of the year. Please be sure to fill out an application for every student in your household and return the completed applications to the school where each student attends.
Be sure to complete an application regardless of your economic status and/or whether or not your student qualifies for the free lunch program – the LCFF Application is not used for determination of eligibility for free or reduced school meals and must be completed separately and in addition to any school lunch forms.
All information received by the district is strictly confidential.
If you have any questions, please contact your school's office.
To obtain assistance in filling out this application in another language, please contact the Matriculation and Orientation Center (MOC) at (916) 643-2162.