College Application Virtual Sessions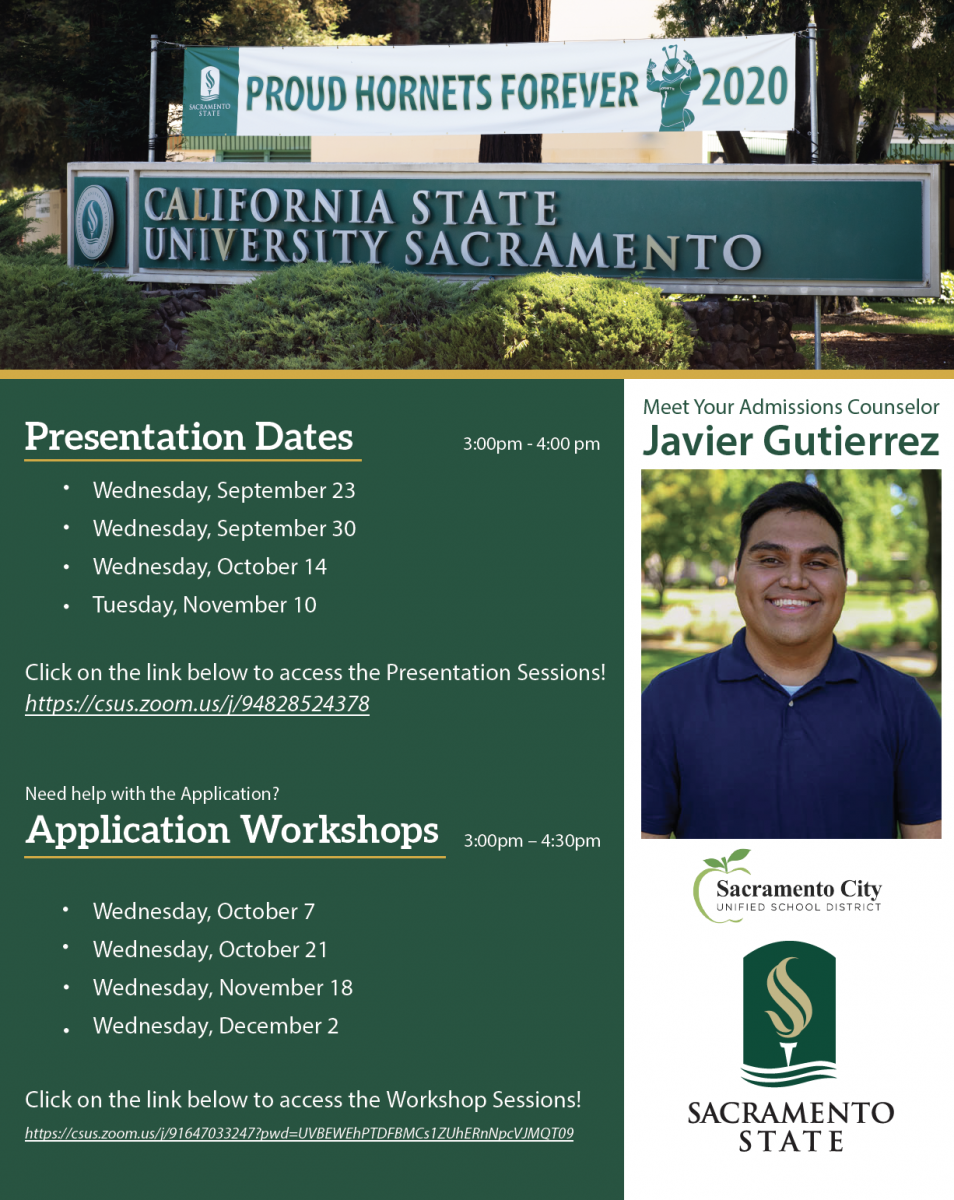 We are partnering with Sacramento State University to help our students with their college application. Presentations will begin Wednesday, September 23 from 3 p.m. to 4 p.m. Application workshops start October 7 from 3 to 4:30 p.m.
For additional information, please contact Javier Gutierrez at jrgutierrez@csus.edu.
Presentation Dates:
Wednesday, September 23
Wednesday, September 30
Wednesday, October 14
Tuesday, November 10
Click here to access the Presentation Sessions.
Application Workshops:
Wednesday, October 7
Wednesday, October 21
Wednesday, November 18
Wednesday, December 2
Click here to access the Workshop Sessions.