Check out these upcoming college fairs!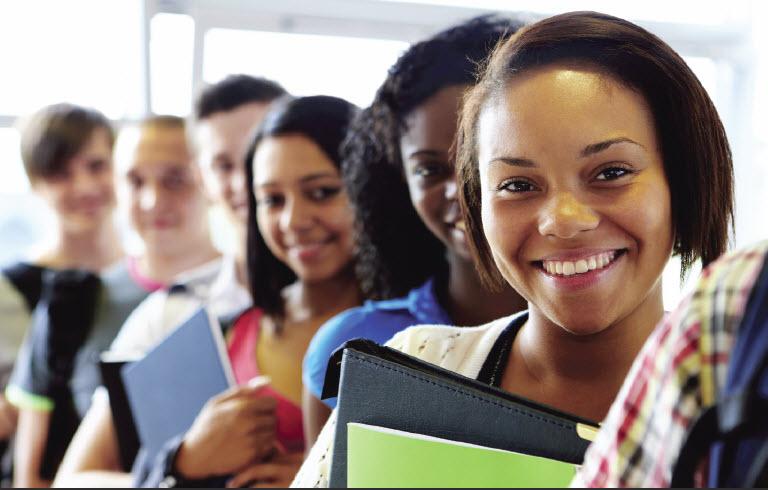 The beginning of a new school year is always the perfect opportunity to discover new opportunities and experiences, especially when it comes to exploring your choices for college. Here are a few of our upcoming College Fair events that can help you narrow your choices after high school (click on each for more details).
SCUSD College Fair
College representatives and counselors will be on hand to answer questions about financial aid and the application process. We encourage and invite all students to attend. Click here for more details about the event.
Where: McClatchy High School, 3066 Freeport Blvd, Sacramento, Ca 95818
When: Sunday, September 22, 2019
Time: 9 a.m. – 12 p.m.
The flyer is available in the following languages: Chinese, Hmong, Russian, Spanish, and Vietnamese.
Sacramento State Feria de Educación
The objective of the fair is to provide a culturally sensitive environment, information, and resources in Spanish to help bridge the cultural gap between Spanish-speaking parents and California's educational system, from preschool to higher education. The Fair will include interactive workshops on financial aid, scholarships, planning for college, and services for undocumented students, among others. For more information click here.
Where: Sacramento State University's Union Ballroom, 6000 J Street, Sacramento, Ca 95819
When: Saturday, October 12, 2019
Time: 9 a.m. – 3 p.m.
UCAN United College Action Network, Inc
This conference is for juniors and seniors interested in attending a historically black college or university. For more information about how to register click here. To download the flyer click here.
Where: Luther Burbank High School, 3500 Florin Road, Sacramento, CA 95823
When: Friday, September 13, 2019
Time: 8:30 a.m. – 12:00 p.m.
Black College Expo
Join the 2nd Annual Sacramento Black College Expo this November at Sacramento State University. Seniors, juniors, and college transfer students will have the opportunity to meet one-on-one with top HBCUs and a variety of other colleges and universities, including Cal States, UC and community colleges. Get answers right on the spot. EVERYONE is Welcome! To register click here.
Where: Sacramento State University, 6000 J Street, Sacramento, CA 95819
When: Saturday, November 23, 2019
Time: 9:00 a.m. – 4:00 p.m.