Call for Student Artists
Wide Open Walls Mural Jam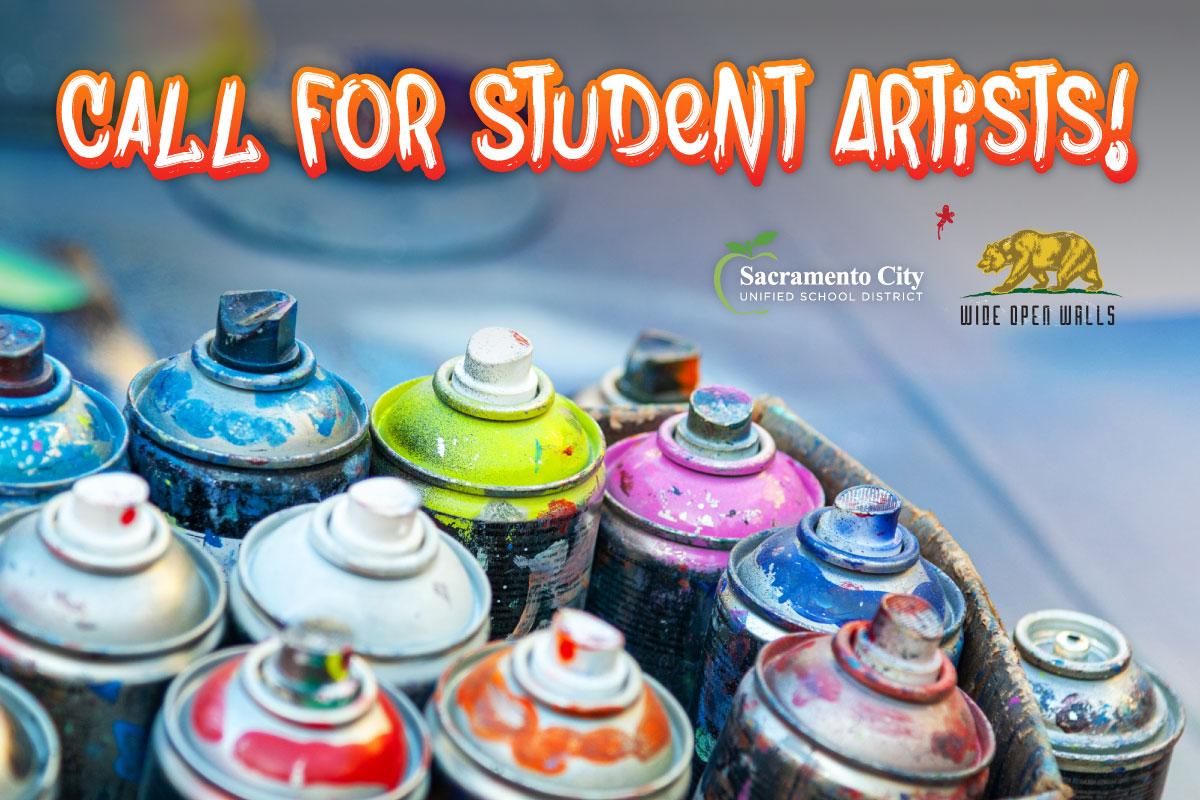 Dear Sac City Unified Families,
We have an exciting opportunity for student artists! On Saturday, May 21, Sac City Unified is hosting a Community Fair at Luther Burbank High School. As part of this event, Wide Open Walls is sponsoring four students to live paint a mural! Selected students will also get the opportunity to practice spray painting at Twisted Track Gallery with an artist mentor during the week of May 9 and will have access to free paint and materials provided by Wide Open Walls.
Our goal is to promote diversity through artistic expression, inspire students and beautify our school sites. We're thrilled to partner with Wide Open Walls and showcase our talented students' work. If your student is interested in applying, please email nicole-kangas@scusd.edu with the following information:
Photos of or links to examples of your student's artwork
Name of student
Name of student's SCUSD school
Student's grade level (open to K-12 students)
Contact information
The deadline to apply is Friday, April 29. Selected artists will be announced on Friday, May 6.