The Benefits Of An Earlier Start Date For the 2020-21 School Year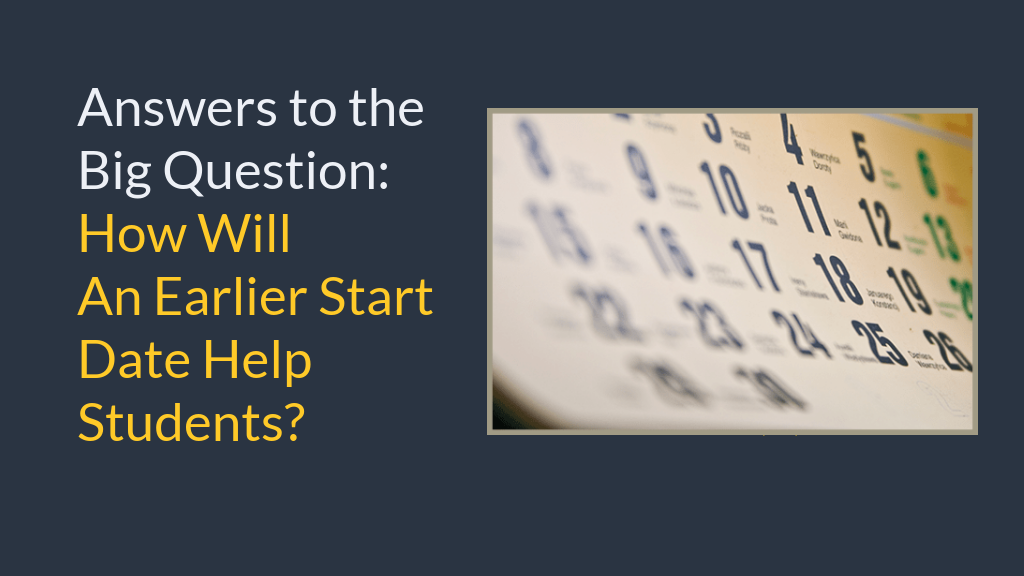 The Sacramento City Unified School District is once again proposing an earlier start date for the 2020-21 and 2021-22 school years. The proposed start dates for those years is August 12, 2020 and August 11, 2021. The proposed end dates for those years is May 28, 2021 and May 27, 2022.
The start date for the upcoming school year remains unchanged. This school year will begin as planned on August 29, 2019.
The proposed changes to the calendar in future years will benefit our students academically and also help increase their access to enrichment opportunities. The District has put together a list of some of the benefits of the proposed changes.
Academic benefits to students of starting the school year sooner include:

Clean semester breaks that allow students to take their finals before Winter Break and come back for fresh lessons in January.
Students will receive more instruction time prior to taking important exams at the end of the year including AP exams, SAT exams and other assessments.
High school students will be out of school soon enough to be able to capitalize on opportunities to enroll in local community colleges, particularly in career pathway programs.

Enrichment opportunity benefits of starting the school year sooner include:

Students will now be able to participate in various summer enrichment programs that start before our school year gets out.
Many competitive sports teams start before our classes end. Students who have been unable in the past to participate on these teams can now do so.
Students seeking work experience or who need a summer job to help their families pay bills, will now be able to better compete for jobs that have early start dates.

In addition to the academic and enrichment opportunity benefits to students, there are also human resource benefits to changing the school year start date. These include:

Being able to hire teachers sooner, allowing our District to be more competitive with surrounding school districts in recruiting high quality teachers and other staff.
Being able to hire for "hard to fill" positions sooner, in areas like special education, math and science.
The District is notifying families of these proposed changes far in advance so that the public has plenty of time to follow this issue and plan ahead. Please note this proposal is subject to negotiations to the extent it impacts the work year of our employees. To read more about the history of proposed changes to next year's academic calendar, please click here.