Back to School Message from Superintendent Aguilar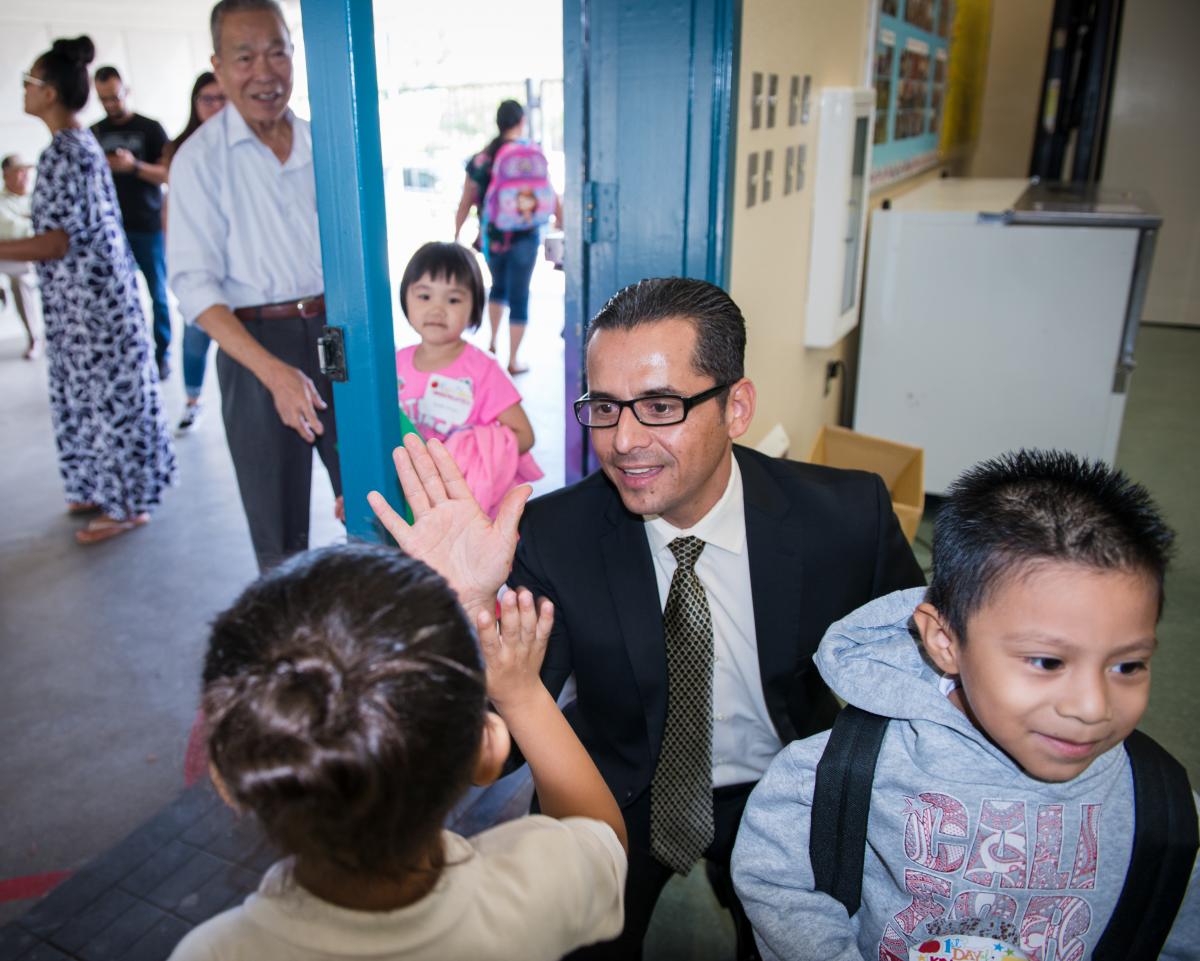 Dear Sac City Families,
Welcome back to the new school year! I hope you enjoyed the summer break and are ready for another memorable year as we begin a new chapter in our work to help all students reach grade level readiness so they are prepared to graduate from our schools with the greatest number of postsecondary choices from the widest array of options.
We have much to look forward to as we launch our school year! For some of our students, today is the start of an educational career in Sac City schools. For others, it marks the transition from one grade level to the next—another milestone reached in their academic journey. Whether today is the beginning of year one or year twelve, we owe it to our students to continue committing ourselves to work together with a focus on their success.
Preparing for the new school year is one of the most critical steps we have taken as a school district to help our students be successful. Over the past few weeks I have been honored to be in space with so many of our educators and site leaders as they worked together to get schools ready for classes. One of my most memorable visits was with our teachers at Fern Bacon Middle School. There, I met Michelle Desmond, Ryan Fernald, Grace Gunderson, Chris Matthei, Stephanie Smith, Michelle Voelker, Ghazala Bahramzi, Sarah Horn, Maria Johnson, Janise Linnane, Mariah Martin, Julia Morris and Nital Wenell, all of whom were collaborating with one another to provide first tier teaching to our students. Please take a moment to watch this video of the Fern Bacon team in action preparing for the school year alongside their Principal, Mary Coronado. I was impressed with how well this team of new and returning educators worked with site leaders to make sure that students today would start off the year in a positive and high quality educational environment.
I am confident that despite our budget challenges, we will find a way to ensure that our students' needs are met and we provide a safe and secure environment in which to learn. On that note, I want to thank our facilities team for the wonderful job they have done over the summer in completing a number of important renovation projects, including but not limited to, replacing the roofs at Susan B. Anthony Elementary, O.W. Erlewine Elementary and The Met; remodeling the restrooms at Ethel Phillips Elementary and Woodbine Elementary; and replacing the playground asphalt at A.M. Winn Elementary, among many other important projects. I toured the gym at John F. Kennedy High School and saw new irrigation work taking place at Earl Warren Elementary. With everything that is going on in the world, it was important to us that we put significant time, effort and care into preparing for the first day of school. Our students need this positive energy and attention from us now more than ever.
Thank you to all of our families for your commitment to making our schools a positive place where our students can grow and learn. We look forward to serving your family this school year and working our hardest to make a difference in the life of your student. Let's have a great year!
Sincerely,
Jorge A. Aguilar
Superintendent