Attention! March 2 is the FAFSA Deadline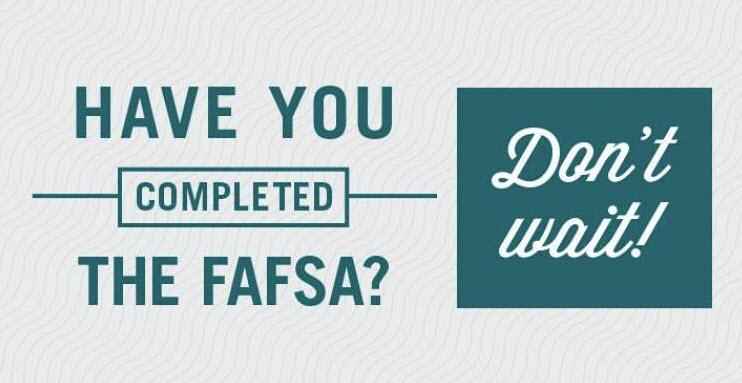 Only a few days left until the March 2 deadline for the Free Application for Federal Student Aid (FAFSA) and Dream Act. Completion of the FAFSA/Dream Act application is required for college financial aid packages.
FAFSA/Dream Act assistance and deadline information may be found here. Remember to apply on time to maximize the amount of aid your student receives.
Applications are not considered complete until all documents signed and received. If you have any questions about college admission tests, applications, or financial aid please contact your school counselor.
Don't miss this opportunity!