Apply to a High School Specialty Program
Applications accepted November 1-30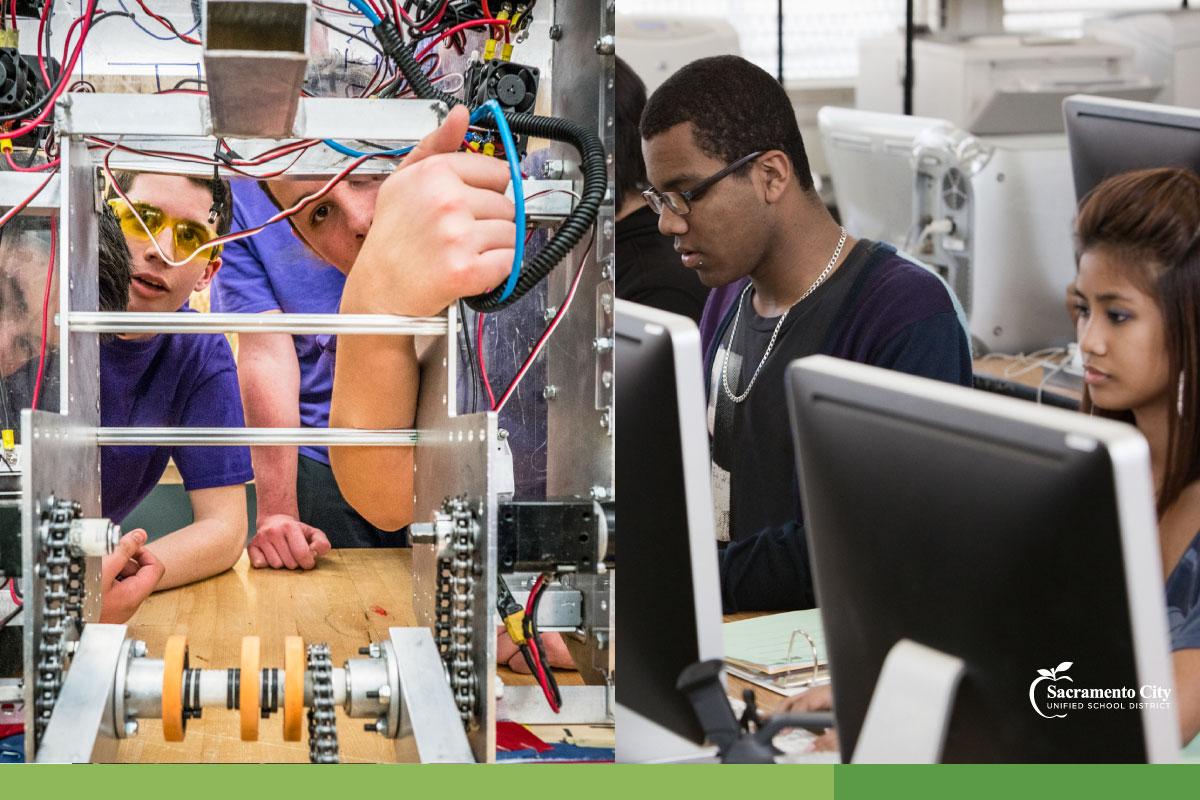 The SCUSD High School Specialty Program application window officially opens Tuesday, November 1 and will run through Wednesday, November 30. This is an opportunity for your student to apply for enrollment in a high school specialty program for the 2023-2024 school year, based on space availability.
This year, Sacramento City Unified has a new optional research tool to make it easier to learn about the different specialty programs available throughout our District and choose the right one for your student. We are excited to launch our SchoolMint School Finder page. Easily sort through schools using the filters or the map and then select a school to view their programs, supports, pathways, advanced placement classes, clubs, activities, and athletics offerings. Sign in and create a profile to save a list of favorite schools to review any time.
We offer 31 specialty programs at both our neighborhood and small specialized high schools:
Learn More and Apply
Visit our High School Specialty Program webpage for more information and frequently asked questions about the application process. Some programs require additional assessments to qualify.
Apply to a first and second choice program Tuesday, November 1 through Wednesday, November 30. Choose your selections carefully and apply anytime during the application window; no priority is given to early applicants so you have some time to think about it.
For those with younger children, Open Enrollment Application for Grades K-8 for the 2023-2024 School Year will be available February 1, 2023 – February 15, 2023.