Answers To Questions About Next Year's Proposed Calendar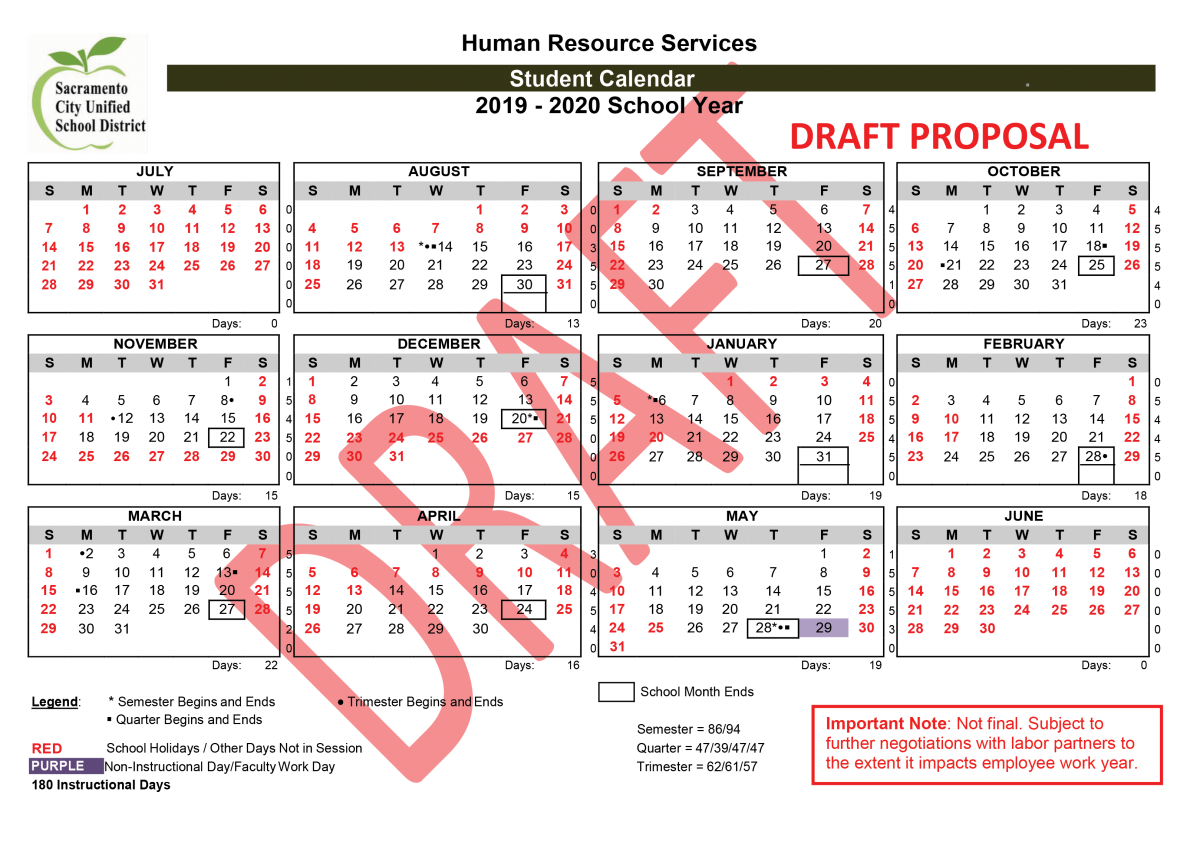 On January 23, 2019 the District shared its proposed changes to the 2019-20 academic calendar. In the past couple weeks District staff has compiled a list of the most frequently asked questions about this proposal. Below are responses to the most common questions received.
Frequently Asked Questions
Why is the District proposing to change the academic calendar for next year?
The proposed calendar changes would provide academic and many other benefits to students. Please read this article explaining the benefits to students of an earlier start date. The District is sharing its proposed calendar for next year so parents can start planning.
What about families that have already made and booked vacation plans that conflict with the proposed start date?
For a number of years, the district has been announcing the possibility of a change to the academic calendar. When this year's academic calendar was publicly shared in March 2018, parents were reminded the District was exploring the possibility of a mid-August start date for 2019-20 and 2020-21.
If the proposed changes are adopted, when would next year's Winter Break and Spring Break start and end?
Winter Break would run from December 21, 2019 through January 6, 2020. Spring Break would run from April 4, 2020 through April 13, 2020. First Semester would conclude prior to the beginning of Winter Break and thus allow students to complete finals prior to going on break. Click here to download the full proposed calendar for 2019-20.
Would the proposed changes impact the current cut-off date for incoming kindergarteners?
No. The cutoff dates for incoming kindergarteners would remain unchanged. Click here for all details related to kindergarten registration.
Would teachers lose two weeks of pay?
No. Teachers would not lose pay. Teachers in Sacramento City Unified are contracted to work 181 days per year. Teachers would continue to be paid for their contracted work days.
When will the District finalize the academic calendar for next year?
The proposed changes to the calendar are subject to negotiations with the District's labor unions. The calendar will be finalized when negotiations on the calendar are complete.
More Questions?
Don't see an answer to your question? Click here to submit your question. This page will be updated regularly with answers to most frequently asked questions.