ALERT: Hiram Johnson High School Closed for the Day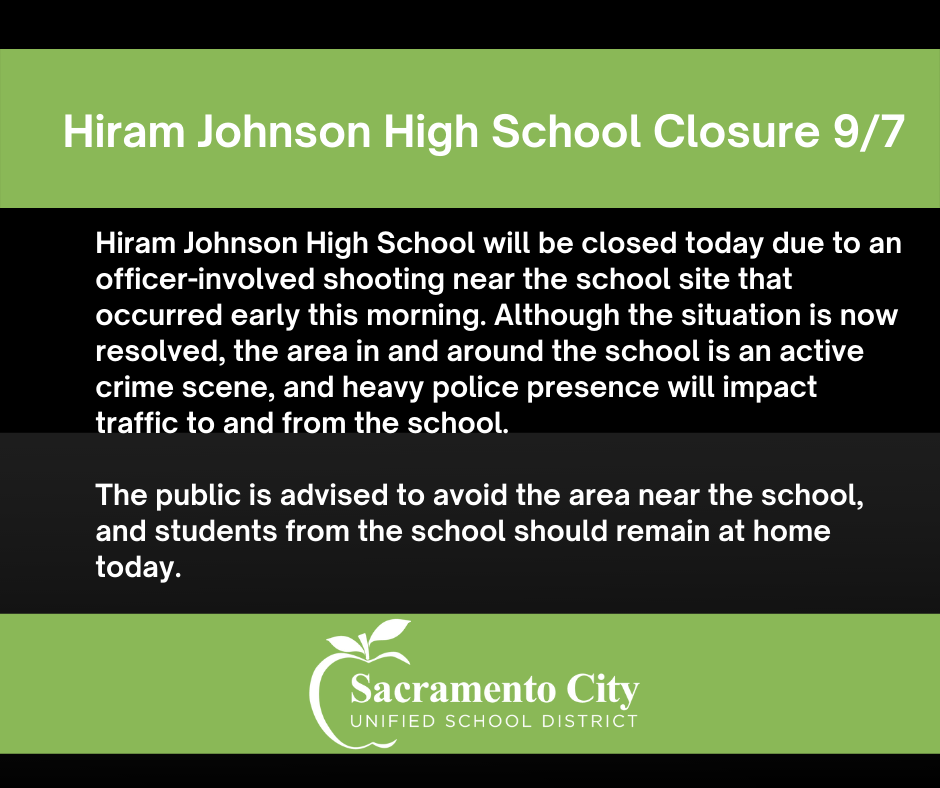 Hiram Johnson High School will be closed today due to an officer-involved shooting near the school site that occurred early this morning. Although the situation is now resolved, the area in and around the school is an active crime scene, and heavy police presence will impact traffic to and from the school.
The public is advised to avoid the area near the school, and all students from the school should remain at home today.