Albert Einstein's Mi'Bella Gammage honored by SCUSD Board of Education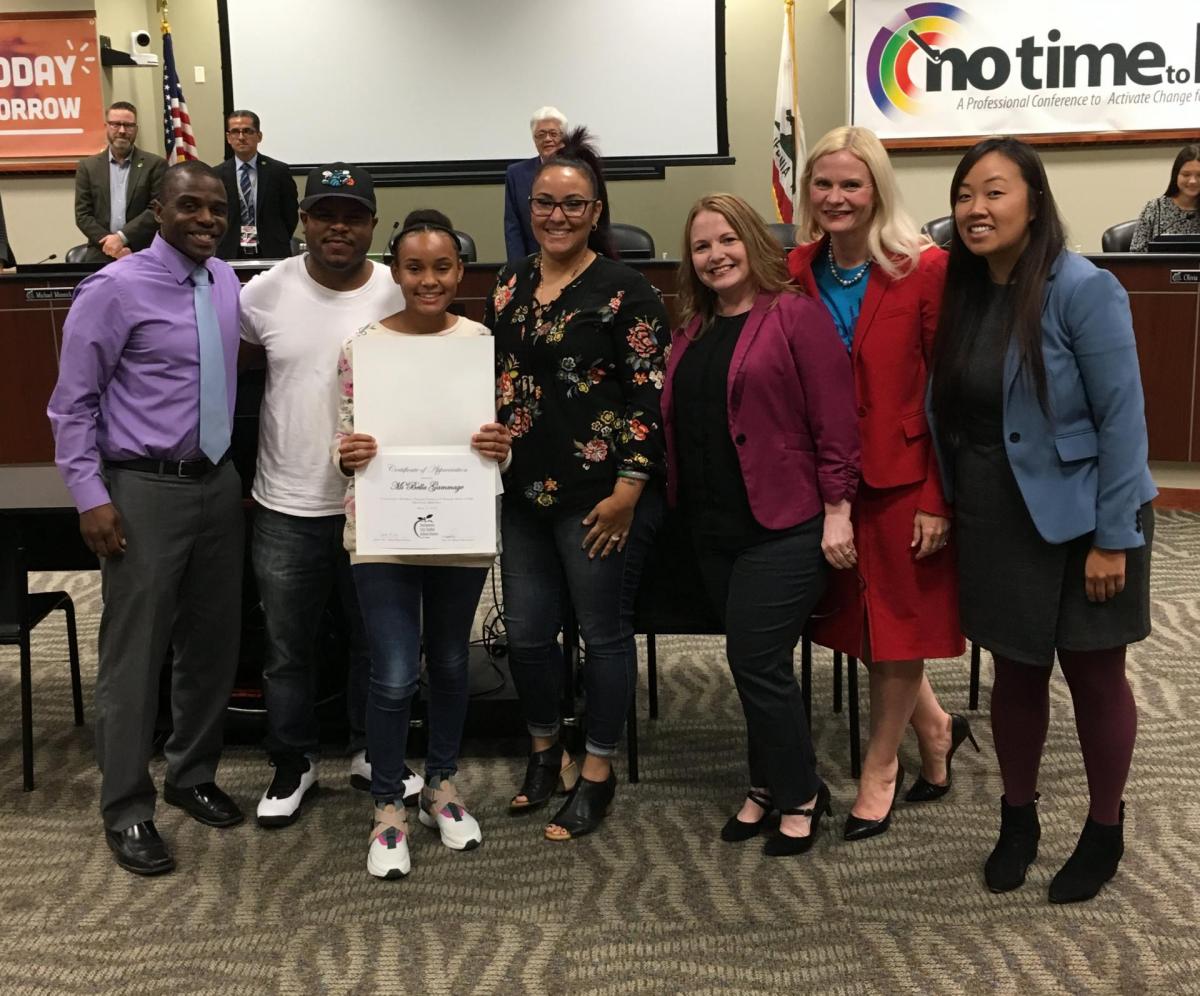 On Thursday, October 17, 2019, the Sacramento City Unified School District Board of Education recognized Albert Einstein Middle School 8th grader Mi'Bella Gammage for her academic and personal accomplishments. Mi'Bella is the ASB President at Einstein and holds a 4.0 GPA. She is currently taking all GATE classes while also serving in her leadership role on campus.
Mi'Bella is a very talented student leader. In addition to serving as the student representative on the School's Site Council, she takes her role as President very seriously and is working hard to make sure all student voices are heard and represented. She is well known on her campus for being a kind, caring and compassionate student leader who is always working hard to include all students and to help them get them more involved in activities.
"It is Mi'Bella's outstanding character and great work ethic that makes her a stellar student," said Sacramento City Unified School Board of Education Member Christina Pritchett, who represents the Rosemont area on the school board.
Mi'Bella recently attended the California Association of Student Leaders Conference in Woodland to learn more about how she can use her leadership role to inspire and empower other students. Based on her experience at the conference, Mi'Bella and three of her school colleagues decided to pursue an effort to get more students on their campus civically engaged. They worked together and created the #GetInvolved hashtag on social media to encourage students to get civically engaged in their campus and community. Many Einstein students joined the effort by sharing the hashtag on their pages and posting about the ways they are helping to make a difference in their community.
"Attending the student leadership conference helped me transform into a leader," said Mi'Bella. "I want to thank everyone who encouraged me never to give up."
The District is proud to honor and recognize Mi'Bella Gammage as one of our outstanding students. Congratulations Mi'Bella and keep up the great work!