After Spring Break, Masks No Longer Required at School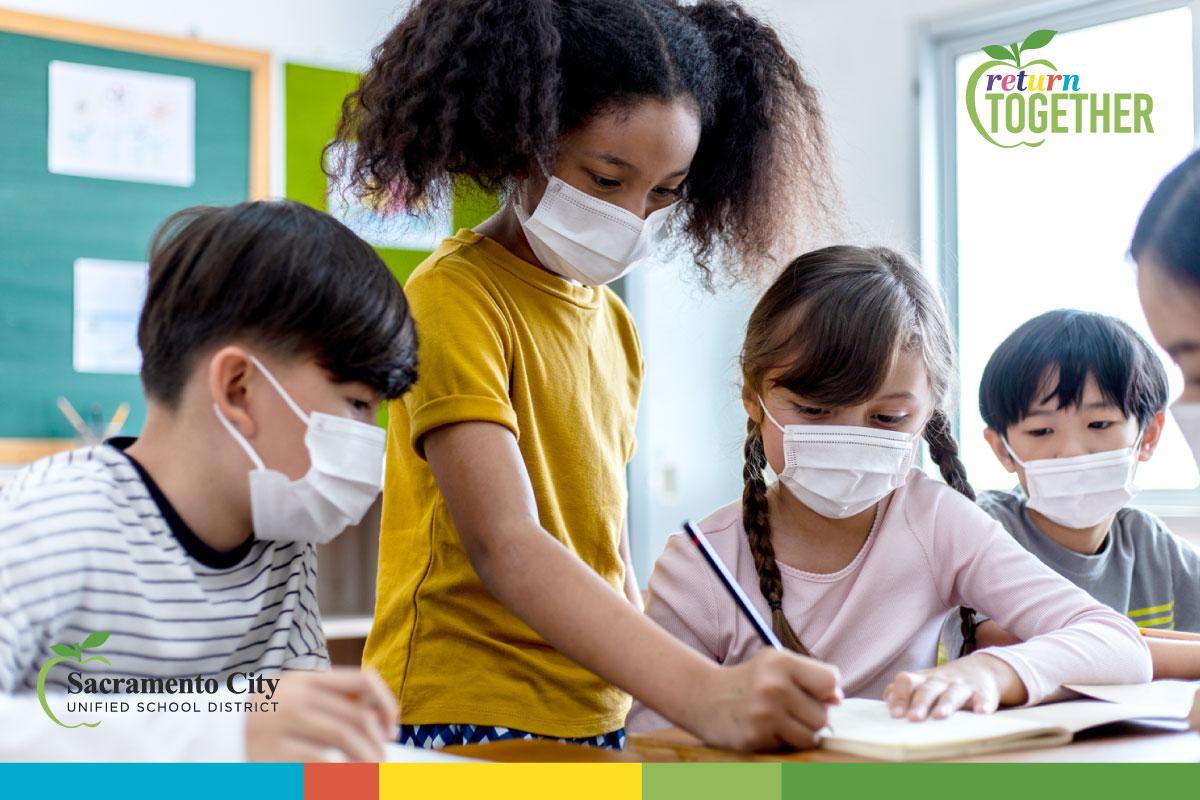 Dear Sac City Unified Families,
We are excited to announce that Sacramento County has remained in the Centers for Disease Control (CDC) "low" category for COVID-19 for four consecutive weeks. Based on the vote in a special Board of Education meeting on Tuesday, March 8, 2022, students and staff will be able to return from Spring Break with the masking requirement lifted. Masking is still strongly recommended, however.
American Academy of Pediatrics advises that students continue to mask if:
Your child is not yet eligible for a COVID-19 vaccine or not yet vaccinated.
Your child is immunocompromised or at risk for severe COVID-19 illness.
Members of your family are at risk for severe COVID-19 illness.
It's still too soon to declare the pandemic is over, so please continue to practice the "self, family, community" safety degrees as appropriate for your individual circumstances. Flexibility in stepping up and rolling back mitigation strategies has been essential in our response to the virus. This next phase will require that same flexibility. Learn more.
Knowing that our students, families, and staff have differing feelings and values around masking, we've designed and offered social-emotional learning activities to our site leaders and teachers to address how we honor and respect the decisions of others, specifically with regard to individual choices to mask or not.
Mitigation measures and data collection will continue in our schools following this transition.
We'll continue to follow the data, and updates on guidance from CDC, CDPH and Sacramento County Public Health (SCPH), and must be prepared to resume the masking requirement if we move back into the "high" category. We'll also consider returning to required masking if we move into the "medium" category and global, national or local trends are a concern.
The need for masking may come and go, like the need for a jacket in winter. Change can be hard for all of us and we may experience conflicting feelings about the easing of restrictions. It is crucial to talk to your student about respecting others' choices when it comes to masking and other mitigation measures. Staff will also be encouraged to reinforce the importance of mutual respect.
Enjoy your Spring Break (April 11-15) and we'll see you back in school on Monday, April 18! Remember to check your student's backpack for free at-home test kits that are being distributed today and tomorrow and test your student on Sunday, April 17 before returning to school.