Advisory: Unhealthy Air Quality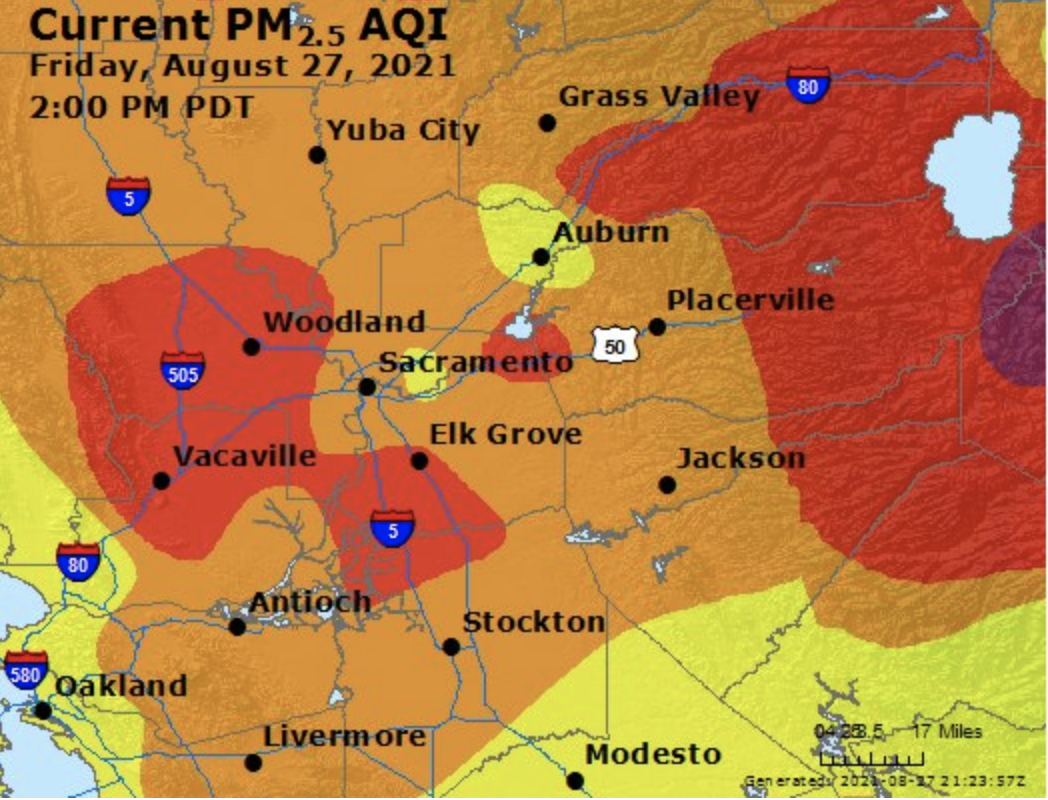 SCUSD Community,
Please note the important poor air quality information below and take care.
The Sacramento Air Quality Management District and Air Now has listed current air quality in Sacramento County as Unhealthy/Red.
There is the potential that the air quality may reach Very Unhealthy/Purple, reaching AQI over 201. Should air quality reach this level, no outdoor activity is permitted.
When air is classified as Unhealthy/Red, outdoor activities are not advised for sensitive groups, including children, and should be moved indoors when possible.
Students who see or smell smoke in the area should stay indoors and avoid prolonged outdoor activities. The district wants to protect its students by limiting exposure to the unhealthy air quality that is currently affecting the Sacramento area. Students with respiratory conditions are being advised to be extra careful and make sure they keep their medication close by at all times.
Air quality ratings are for the entire county, however if you see or smell smoke in the air, stay indoors or vacate the building should smoke enter.
The district's Health Services Department is encouraging schools and students to take the following steps to ensure students remain healthy even after school hours:
Identify current ozone conditions by visiting the Air Quality Information page: http://www.sparetheair.com/aqirealtime.cfm
Follow the recommendations for schools and others on the poor air quality days: http://www.sparetheair.com/AQI%20Activity%20Guide.pd
Provide families with additional resources for the impact wildfire smoke can have on children:

Stay Indoors
Play Indoors
Reduce Outdoor Activity
Consult a Physician if your child suffers from a heart or lung ailment
Have a plan
Stay alert
Make sure to visit the Sacramento Region Spare the Air resource website for more information on current conditions since pollution levels can vary from one place to another: http://www.sparetheair.com.