COVID-19 Meal Distribution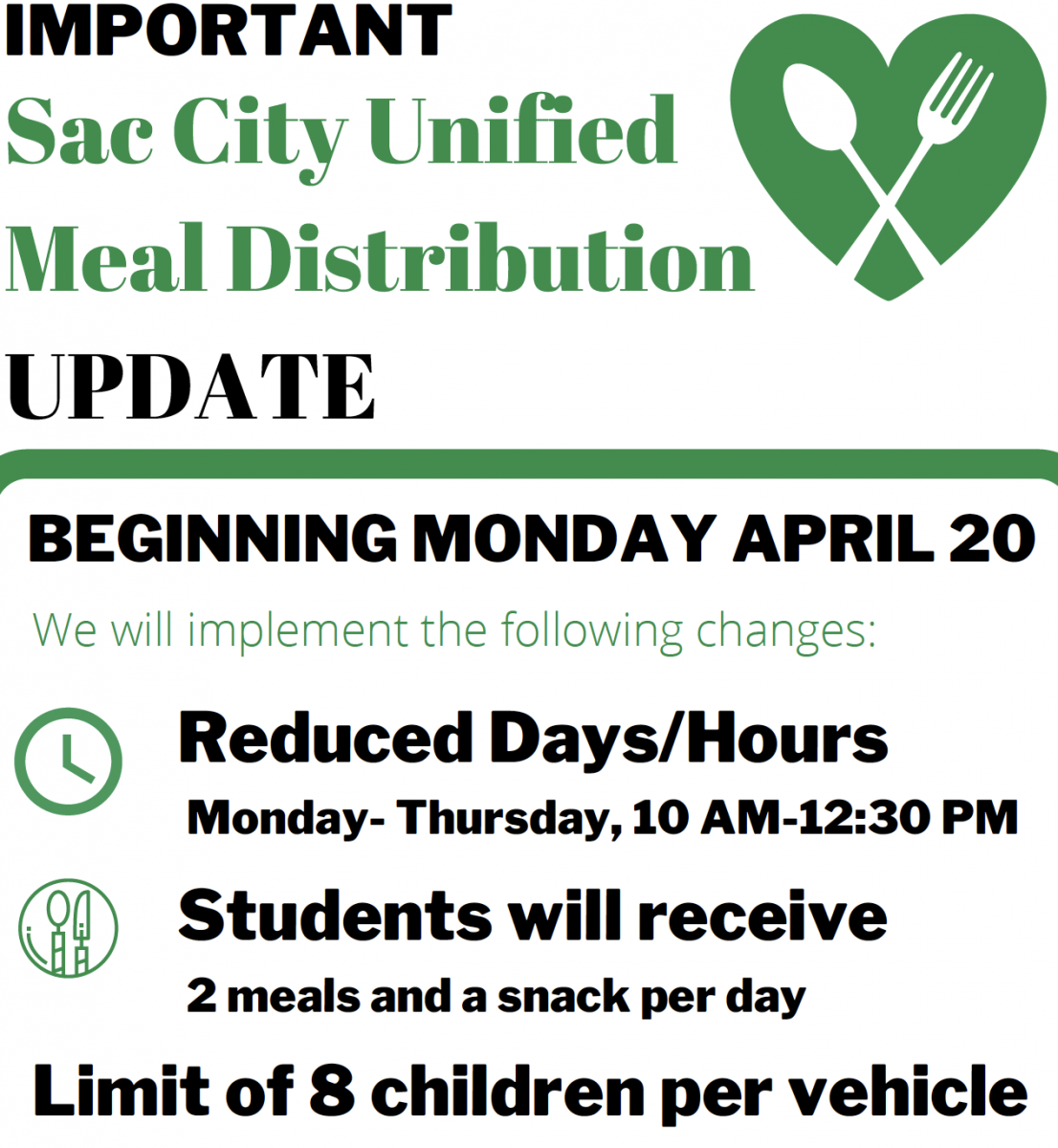 The Sacramento City Unified School District Nutrition Services Department continues to provide meal access for students affected by the school closures.
Beginning on Monday, April 20, we are making the following changes:
Reducing meal service days from five (5) to four (4) days, to Monday through Thursday (two meals provided on Thursdays).
Changing meal times to 10 a.m. to 12:30 p.m.
Students can pick up their breakfast and lunch, and now, a snack, during the morning pick-up hours. We will no longer offer an evening pick-up time.
To ensure equity and access for all students in need of a meal, we are implementing a limit of meals to eight children per vehicle.
At the site, please remain in your vehicle until you are directed by district staff. Please call Nutrition Services at (916) 395-5600 for more information. There is new information every day.
Click on each location below to see a Google Map of that location.